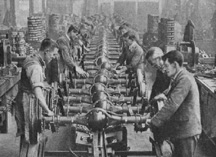 Hosted Email
Web Based Email – Retrieve your email via the web. Just enter the site from the main web page or book mark it.
POP3 Email – Use a 3rd party software package to retrieve your email. (IE Outlook, Eudora, Netscape, etc...)
Available Domain Names - Yothers.com, YoSupport.com, T2F.Com, ThoughttoFinish.com, TTFEnterprises.com, GHSChamber.com
SPAM and Content Filtering
NWTech SMTP Filter – First line of defense is a stand alone SMTP mail server, filtering out the majority of email types we don't like. This also includes denial of email from non-email servers delivering email. Like from a hackers desktop.
LogSat SpamFilter – Key word filtering, and geo-location filtering. Currently we only recieve mail from NorthAmerica, unless told otherwise. The key word filter looks for explicit languange, as well as known gimmics for getting sales literature.(Viagra)
Family Pictures
Locally hosted – Pictures are sent to pictures@yothers.com and get uploaded to the family section. In development will be a way to edit, delete, and upload within a specified family per login.
Remote Pass through – We can take a user to another site developled by a family member
Hosted WebSites
Full Site hosting – 10 Pages included 250MB max, full feature site. Streaming Audio and/or Video, ASP, Java, FrontPage, Scripting All languages. Unix and Perl Hooks Available. Includes 4 email addresses 50MB email box size
Web Pages Only – Same as above, only no email
Forums – PHP, ASP, PERL, Script, or plain text forums available
Single Page or Redirect – A single web page developed with simple notes or with simple information. A coded page with a redirect can be put in place to take users to another server.
Consulting
Web Site/Page Building – Build entire website, build a single page, update a single page, update a site, maintain a site. Scale varies on amount of work required.
Service Contracts – 3 Month Minimum, 2 Year Maximum service contracts. For skilled labor available on 4 hour turn around phone support. If contract includes onsite, turn around time is 72 hours onsite. All contracts payable up front. Scale Varies
Phone Support – $65 per call
OnSite Support – $150 per hour, 4 hour minimum charge, plus any travel expenses
Copyright 98'

2023 © Yothers Family - All rights reserved